To Buy Indian Hair as a Cosmetologist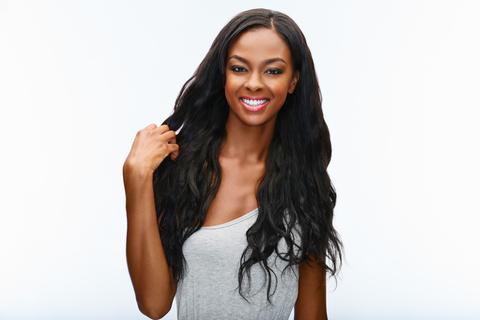 Indian hair is durable, stylish, natural and beautiful due to these qualities it is very much popular. Its natural look and lovely texture makes it worth. As a cosmetologist, everyone wants to offer the best and superfine products and services to their customers.

How to Buy Indian Hair
Cosmetologists buy hair from different suppliers and deal with them for the best. To make your deal best as cosmetologist you need to consider all the source of the Indian hair you are planning to purchase. You should make sure that supplier has complete knowledge about product, before deal you first discuss all the quality measures regarding hair. A few simple steps can help you choose the best supplier for your business.

Instructions:
1. Search for quality Indian hair suppliers. Word of mouth often is the best way to find, thus ask people about this. Make contacts with other cosmetologists to gathering information about best suppliers. A fellow business owner also can help you out. Research suppliers who recommended to you by others.

2. Search online for potential suppliers, visit their websites and compare all them with each other. Compare each supplier's prices, quality of products, discounts and product selection. Call or email the suppliers if you have any questions and share your knowledge and demand with them. If you planning to buy in bulk only a few times a year, sale prices may help you determine which supplier you should use. Each supplier has their own selling strategies, analyze them and compare and make proper decision.

3. As a cosmetologist make sure that you selecting 100% Indian natural human hair. Avoid suppliers who add non-Indian hair and using synthetic materials for extensions. Keep customer demand in mind and deal for that.

4. Hair which supplier selling should not be processed or chemically treated. Find out how suppliers obtains the Indian hair they are selling, if they are totally human hair or not. Hair should be come from willing donors or from a reputable temple hair collector in India.

5. Consider buying wholesale Indian hair. Many suppliers will offer considerable discounts to cosmetologists who buy wholesale.

6. Decide supplier of Indian hair which best suitable for you based upon such criteria, as price, available discounts, guarantees, product selection or quality. Each time when you want to place Indian hair order directly contact your supplier and place order of your choice.

Indian Hair Extensions Wholesaler

If you want to buy 100% natural human hair extension then you should contact Kabeilu Hair Extension online for more detail about hair weft.