How to keep your hair moist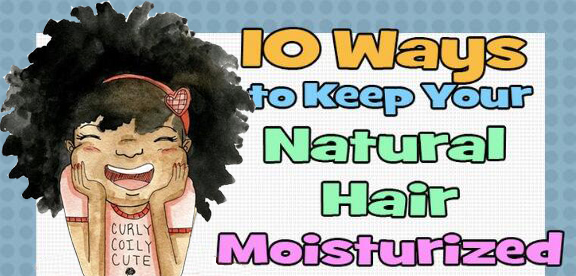 1.During the summer, add a teaspoon of honey to your leaves-ins. Honey draws in moisture from the hair.

2.Adding thick natural oils like castor and avocado on top of your moisturizer will seal in moisture.

3.A true moisturizer will have water listed as one of the first two ingredients.

4.In the evening by splashing with water, re-moisturizing your hair, use a plastic cap gently cover your hair.

5. Create a daily moisturizing spritz with distilled water, aloe vera juice, you favorite nature oil and glycerin.

6. Re-moisturize and seal your twist out at night spritzing it with water and re-twisting with shea butter or twisting cream.

7.Try to keep your hands out your hair.Touching your hair often will dry it out much faster.

8.If you have very dry hair, use a thick, deep conditioner and leave-in after you shampoo your hair.

9.Give your tresses a steam treatment. Steaming opens the cuticle and hydrates the hair.

10.Cover hair with a stain bonnet or scarf to prevent moisture loss when you sleep.